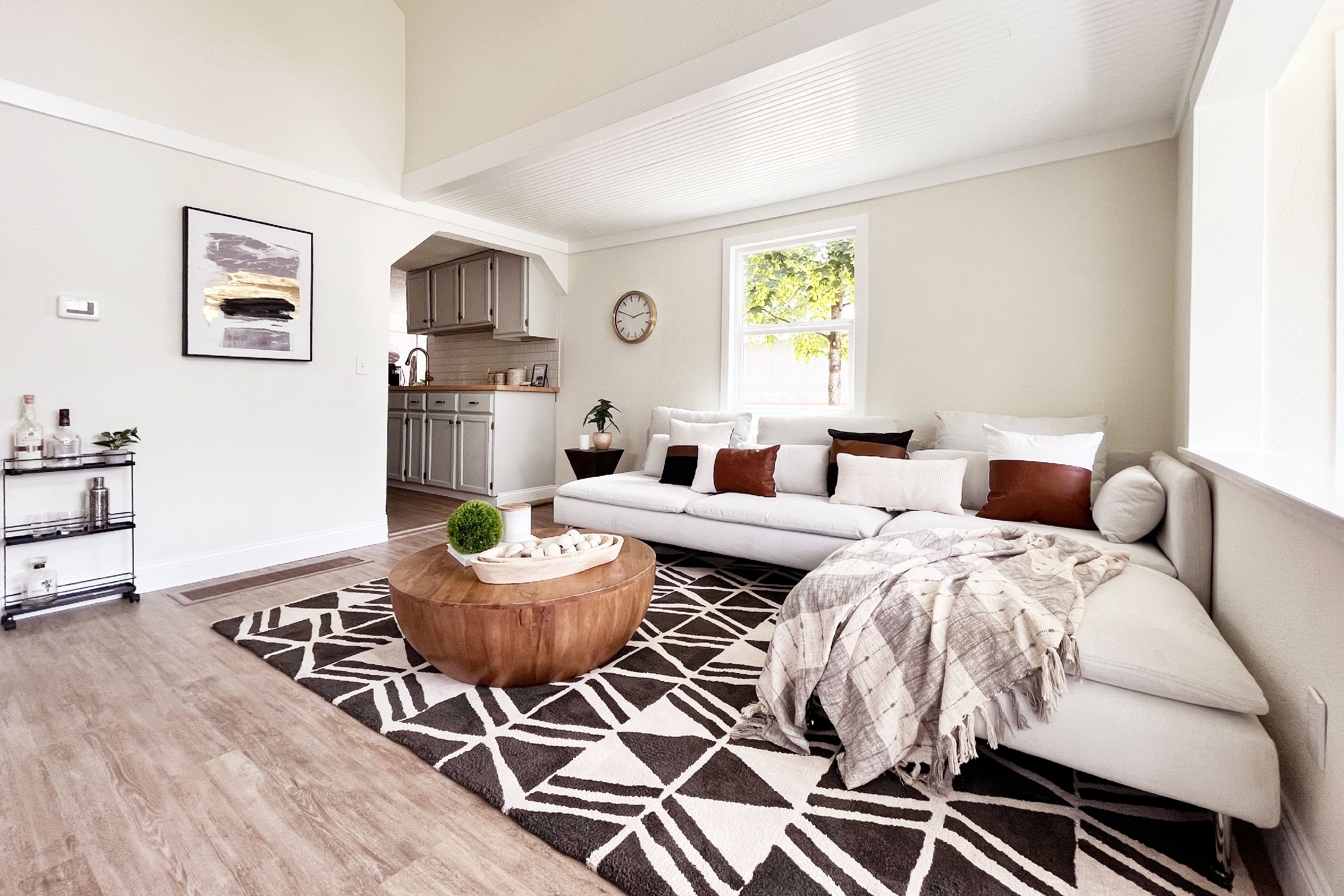 Charming SE Portland Bungalow Renovation
We're always excited about a new project. This quirky bungalow was no exception. When we first visited it, we walked into a very low ceiling home with a heavy hippie vibe. The rooms had purple and green odd paint colors and were furnished with purple and green carpet throughout as well. The new homeowners, Shelly and Keith* turned to us and said, "Well, you see we need a lot of design help!"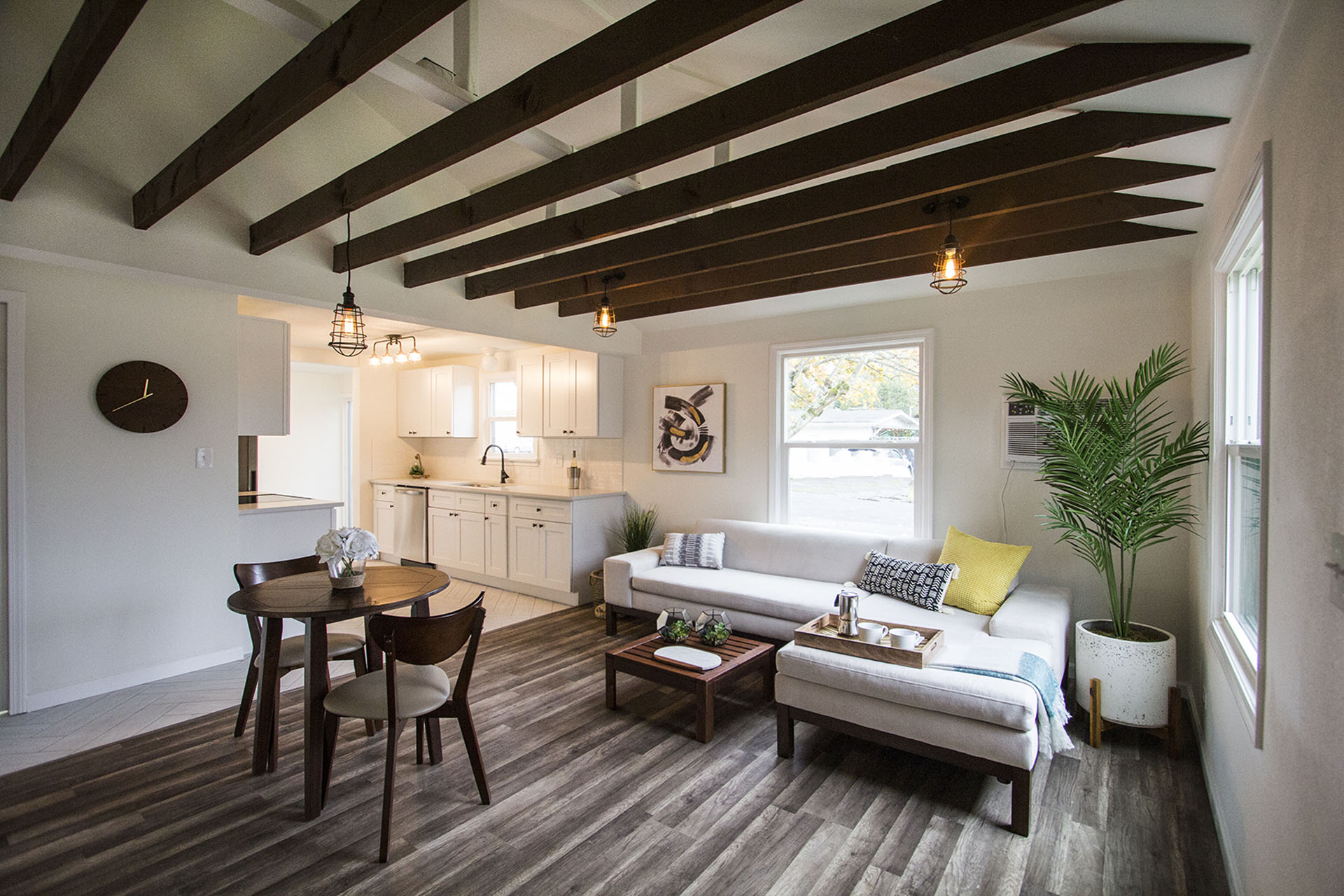 When Tom and Margaret* told us they recently purchased a foreclosed home from an auction, we were excited to see what we could do with the space. Once we saw the shape that the property was in, we realized we had a lot of work ahead of us – with only two months to finish, we needed to take advantage of every minute to make sure this space was everything our clients dreamed of by the time they moved in.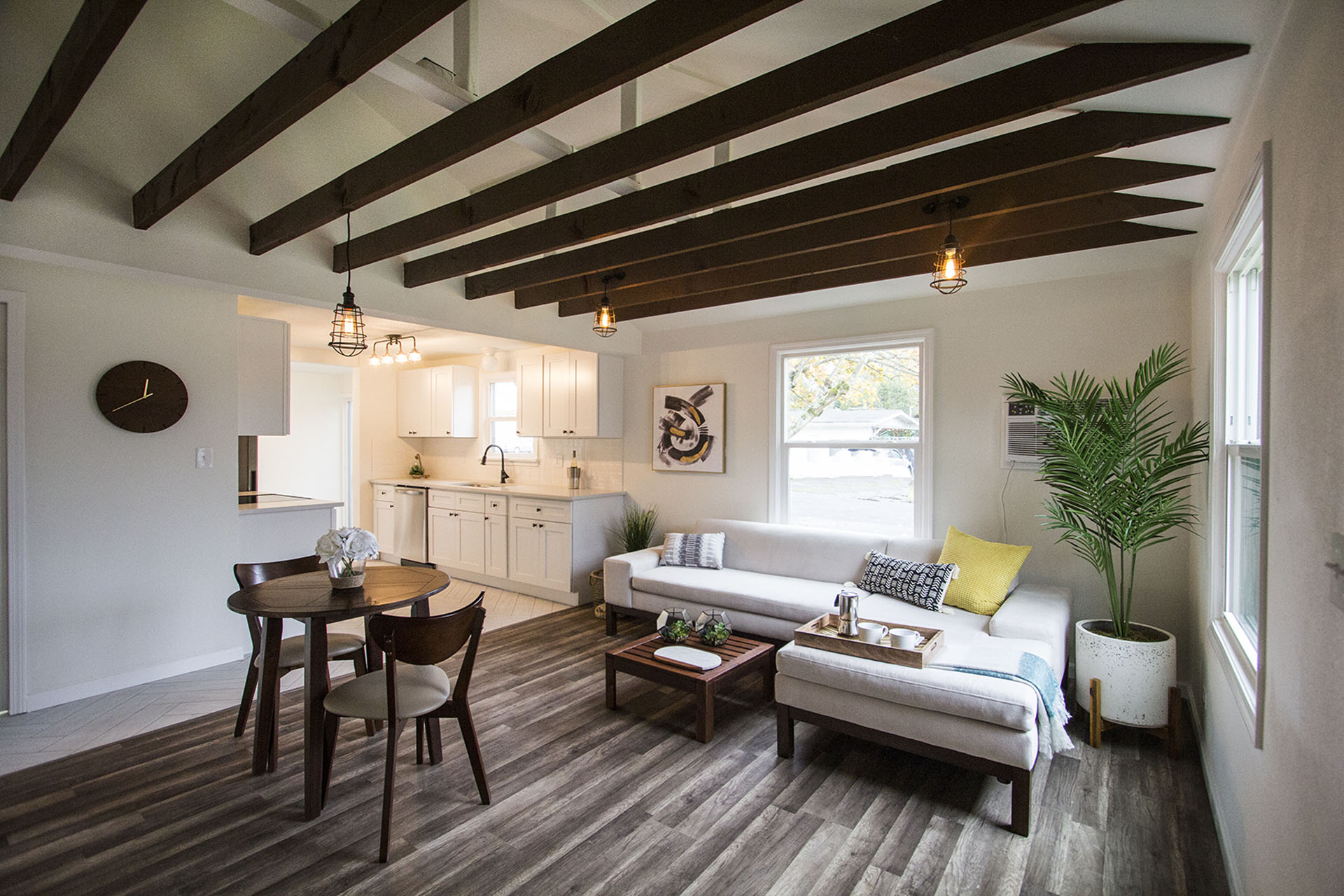 At Studio Define, we believe your homes should rejuvenate you. Our highly personalized approach
and design style redefine what it means to have a space you can truly call your own.